Mats
Chopped strand mat is a textile fabric that consists of chopped glass fibres in an isotropic arrangement relative to each other, linked by different types of binding.

Chopped glass mat finds application in a wide range of areas, from manual lamination in the production of swimming pools upto the fully automated production of panels in the automotive sector.

Our target is to deliver a mat type that matches your process. The interaction of filament diameter, binder and chopped length produces mats of highest quality for your particular applications.

Oschatz-Glas has in-depth know-how of special sizing agents that significantly improve the processing behavior and the mechanical properties of the composite materials. Based on many decades of application experience, these sizing agents are in a process of constant improvement for the benefit of our customers.

You, the customer, determine which roll lengths and widths, finished weight and edge finish are ideal for your process.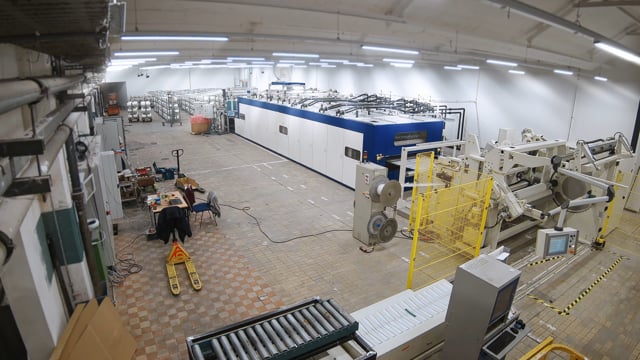 Please accept the cookies for external media in order to play this video.
Change cookie settings